Williams Subaru recently held a unique, fun, and meaningful test drive event to raise money for the North Carolina Leukemia & Lymphoma Society! On Saturday, February 9th we donated $50 for each and every test drive of a new Subaru vehicle.
The idea for the campaign came from a very special friend of Williams Subaru, Ally Davis. We met Ally in the Summer of 2018 during the Subaru Loves to Care promotion. Ally is a 14 year old cancer survivor who is determined and dedicated to help find a cure. As a part of her campaign for LLS Student of the Year 2019, Ally approached us with the idea for the test drive activation. It was a great idea all around - we would help raise and donate money to her campaign for LLS and would be able to share the amazing lineup of Subaru vehicles with new locals.
Unfortunately, Ally was unable to join us at the event as she found out just 1 week before that she had relapsed and her cancer was back. Ally spent a few days that week in the hospital and received her first treatment that Saturday. Ally is an incredibly strong and inspiring young woman, and she is more determined than ever to not only beat cancer for herself, but to help find a cure and prevent this from happening to anyone else.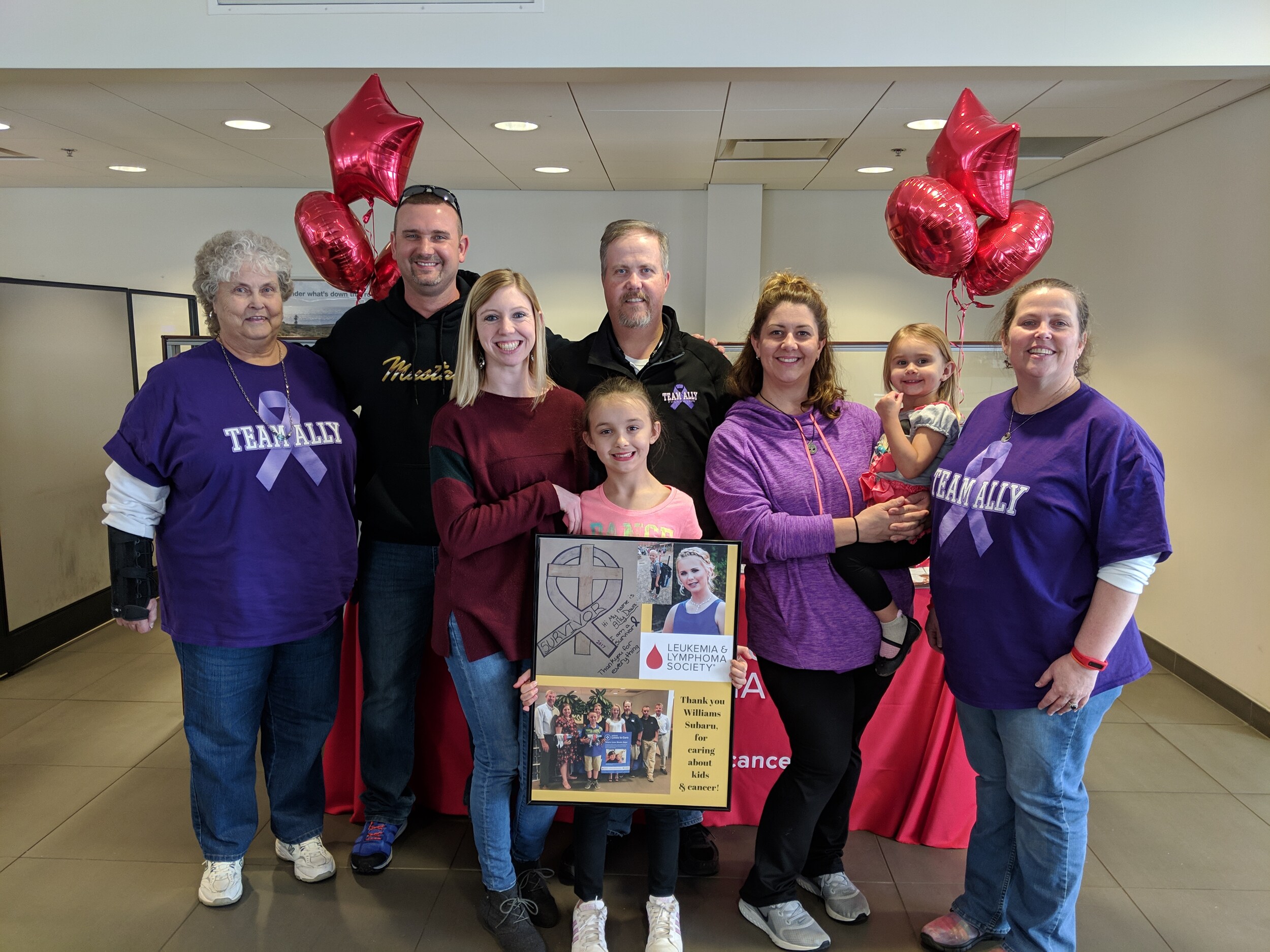 Throughout the day of the activation, we provided test drives to 30 individuals who came out specifically to support Ally and her campaign. Ally's Dad, Preston, was with us throughout the day and worked to share Ally's story with all of the people in our showroom. One customer even bought a new Subaru as result of the campaign! After all was said and done Williams Subaru was proud to donate a total of $1,700 to the North Carolina Leukemia & Lymphoma Society on behalf of Team Ally.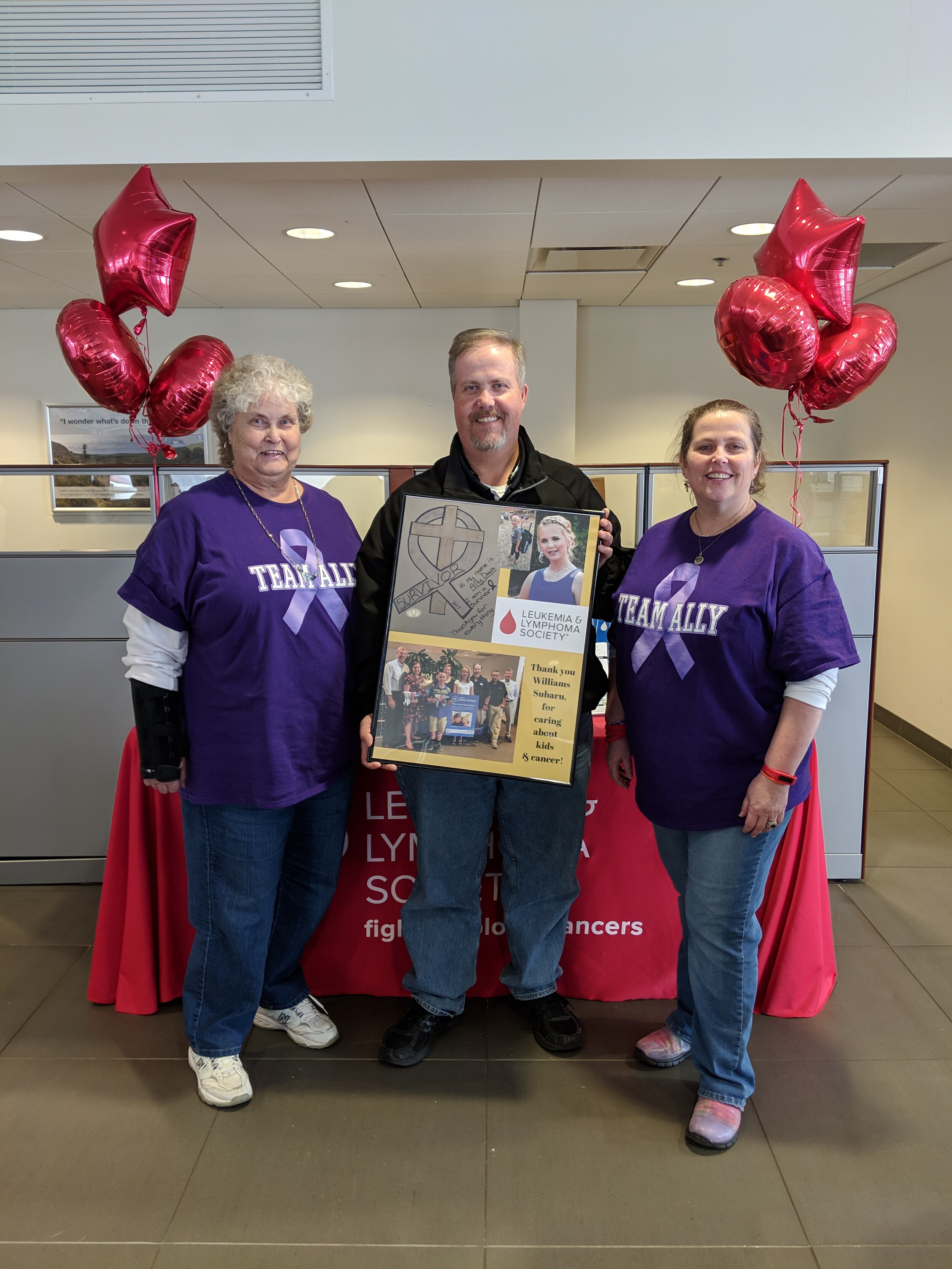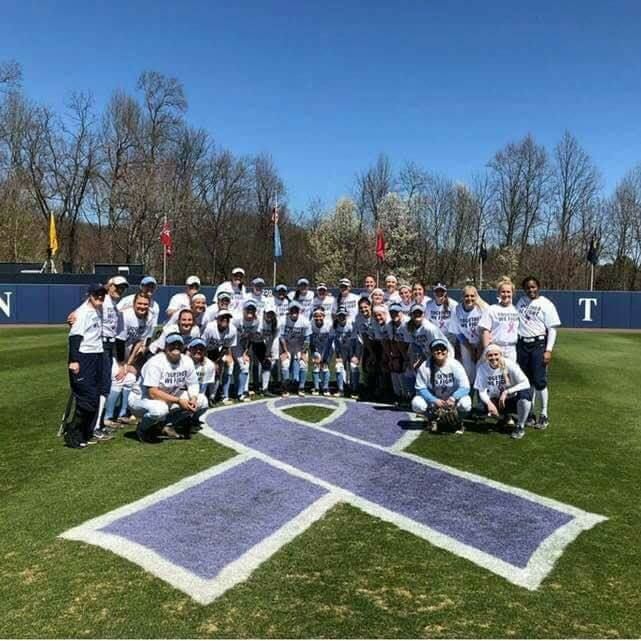 We are looking forward to the Charlotte Students of the Year Finale Celebration on Friday, March 8th where we will be attending and cheering on Team Ally!