Williams Subaru was honored to be the presenting sponsor for this year's Bark in the Ballpark at the Charlotte Knights BB&T Stadium! Williams Subaru loves pets, and what a fun idea to be able to bring your furry family member out to the ballpark with you! Over 750 dogs made it out to the ballpark and Williams Subaru was able to meet just about each and every one of them.
We had doggie bandanas for the pups, and reusable eco-friendly grocery bags for their humans. What a fun way to integrate furry family members into a family friendly evening outing!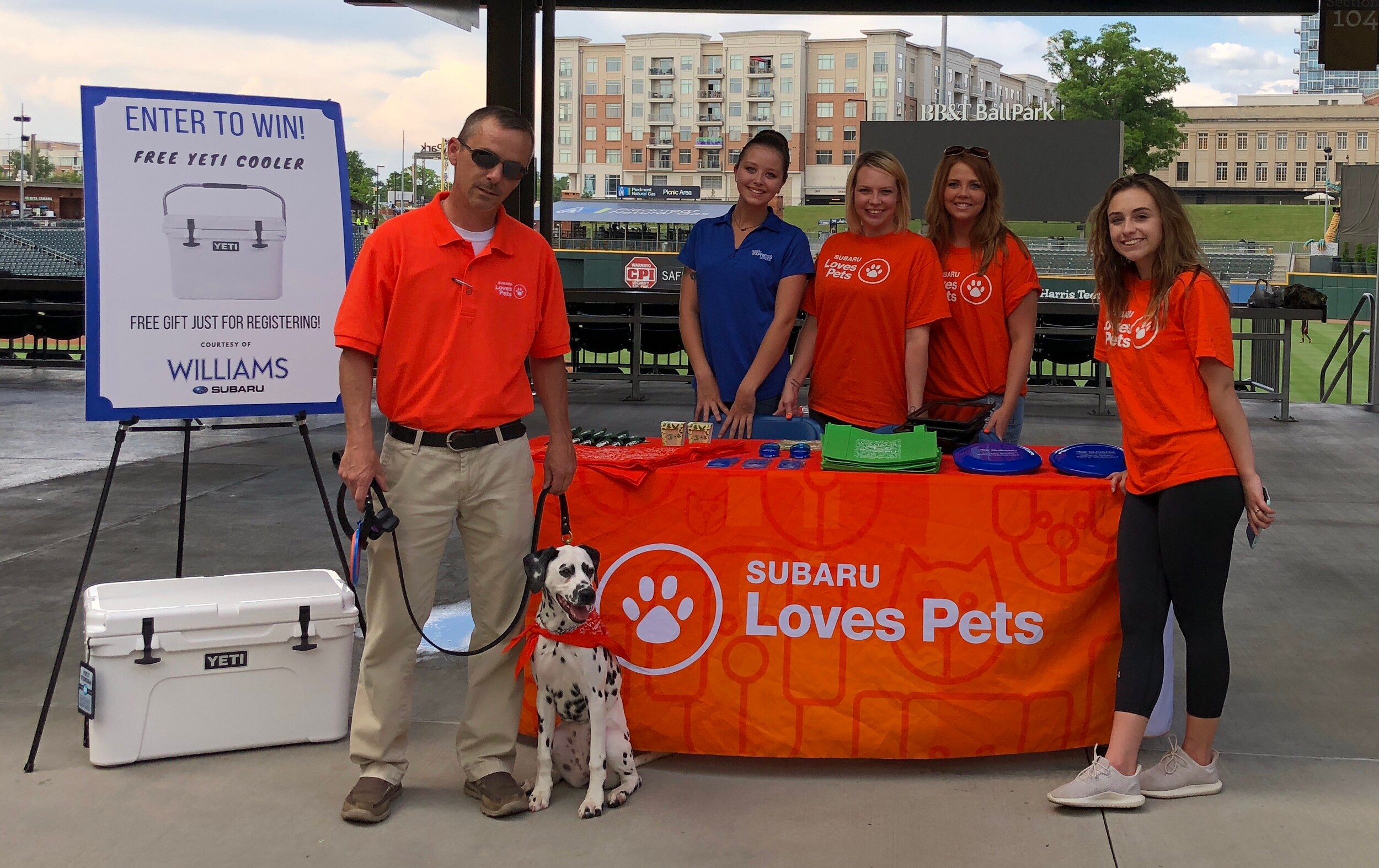 Williams Subaru also had the honor of selecting a lucky and deserving member of the Charlotte community to throw out the ceremonial first pitch for the baseball game. After nominations and consideration, Williams Subaru presented Azari Townsend, a kindergartener from Shamrock Gardens Elementary School, the honor. Azari was nominated by teachers and staff at her school for her outstanding character trait of perseverance. Azari was so excited to be invited out to the field! She did a great job throwing out the first pitch and Williams Subaru is so glad we were able to share this unique experience with such a deserving scholar from our community. Williams Subaru Loves Learning and we love partnering with our friends at Shamrock Gardens Elementary!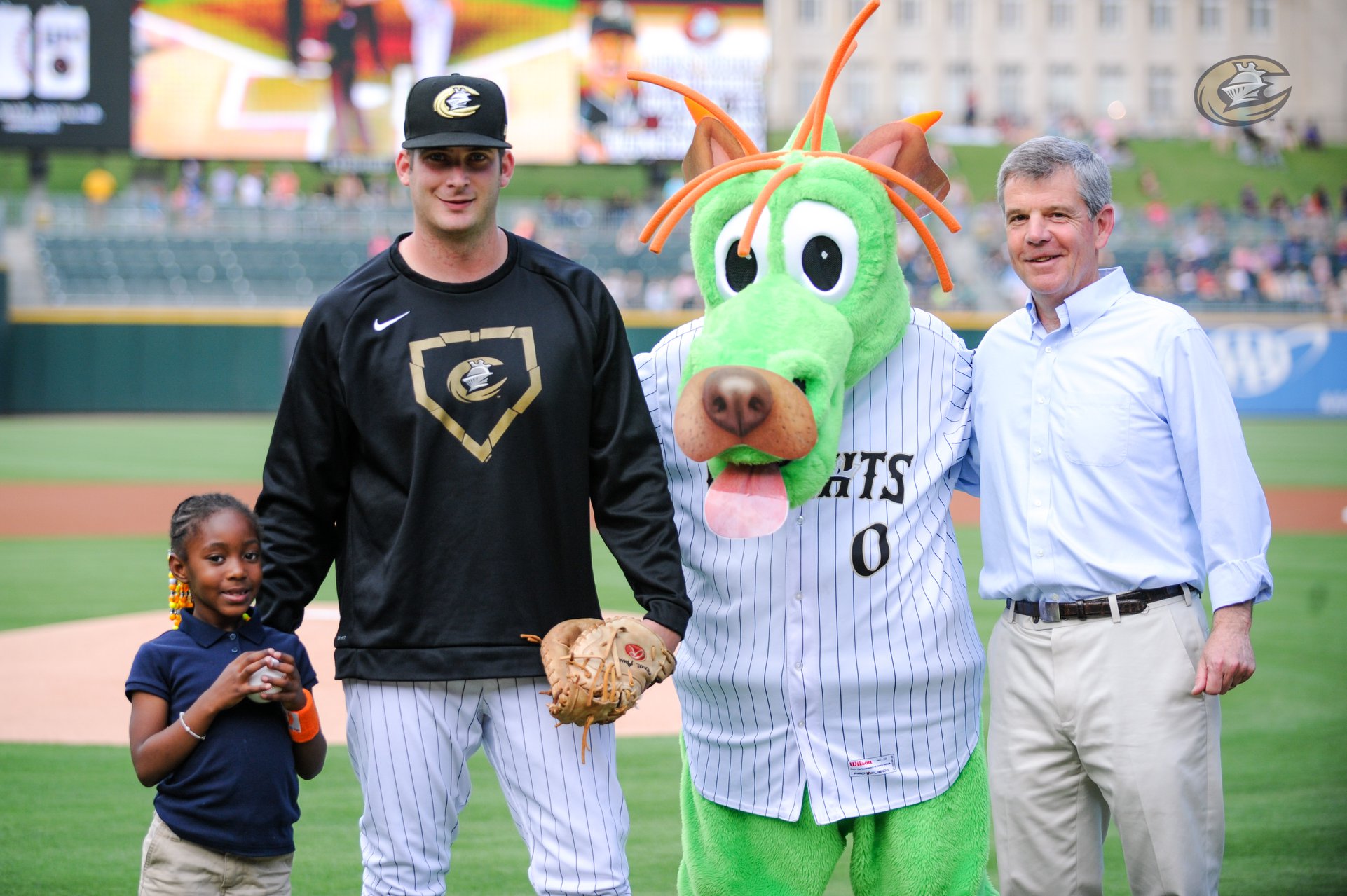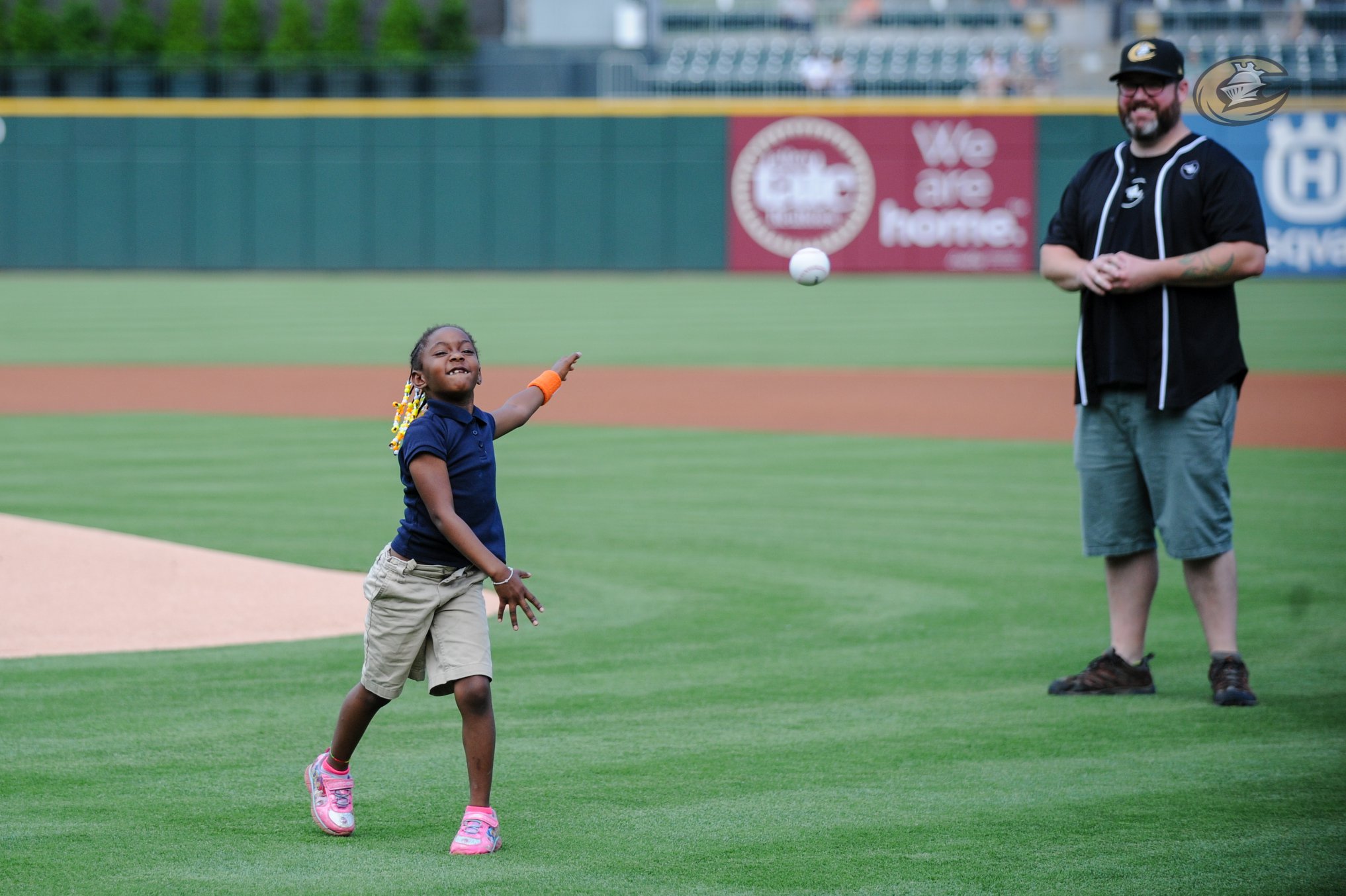 Williams Subaru is excited to announce that we will also be sponsoring the remaining 2 Bark in the Ballparks of the season in July and August. In July, we will be presenting a young, local Lymphoma survivor with the opportunity to throw out the first pitch. Williams Subaru Loves to Care!
We will see you and your furry family members out at the Ballpark in July.