We had a great time meeting lots of new friends at the 2018 Matthews Earth Day Celebration on the greenway! Thank you to
HAWK
for organizing this special event. There were so many eco-friendly vendors on hand for the event and Williams Subaru was honored to be a part of the fun.
We were out on the greenway handing out lots of eco-friendly goodies such as pens made from recycled cornstarch, portable recycled utensil sets, eco-coolies, and forget me not seed & soil pods complete with a recycled planter pot.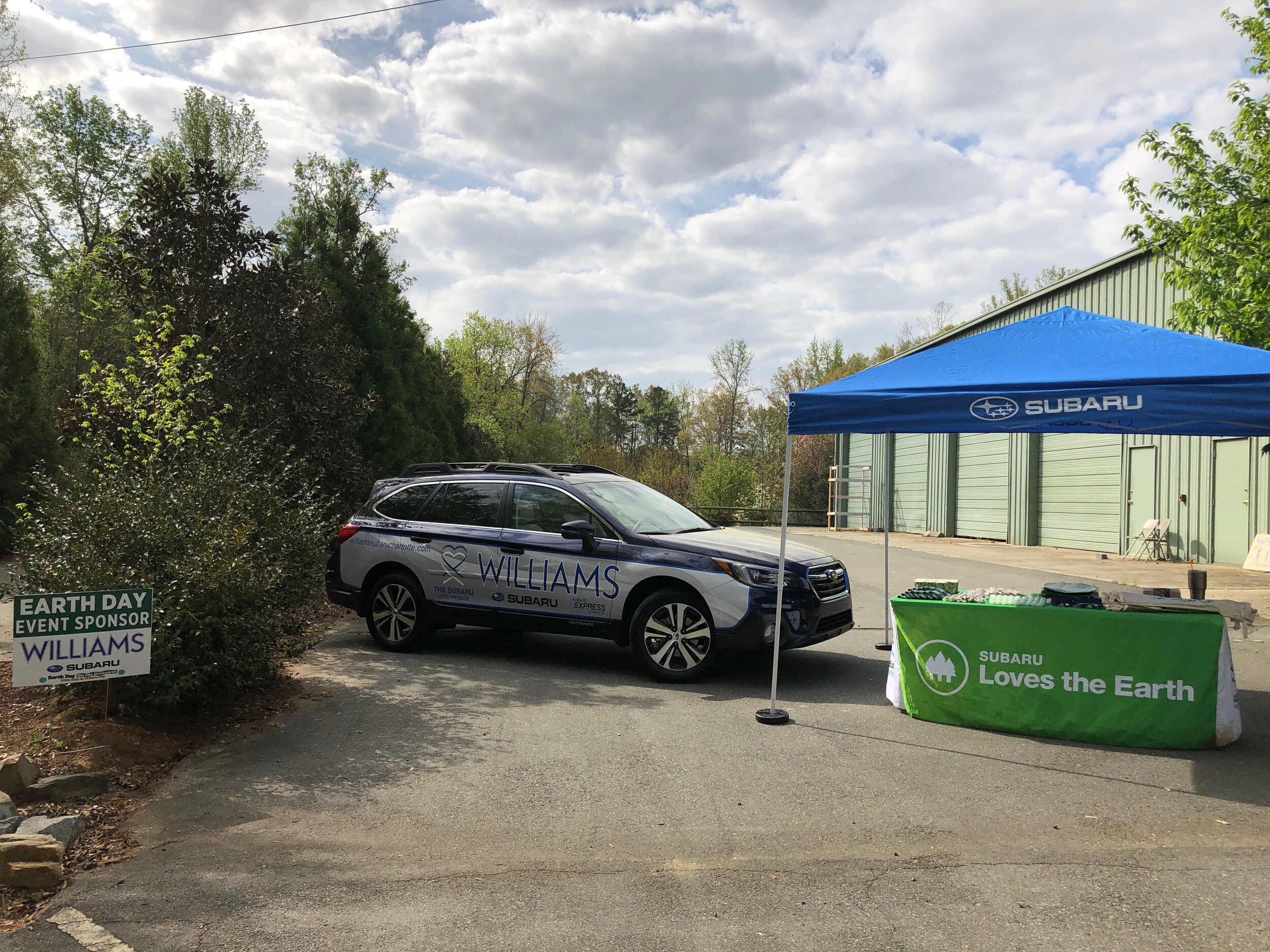 It was a pleasure to interact with all of the participants and to continue to spread our message of Subaru Loves the Earth. We are so proud to be the only certified Subaru eco-friendly retailer in the Carolinas and love to support our neighbors in their ongoing eco-friendly efforts!
Also, thank you to everyone who entered our giveaway contest! Congratulations to our lucky winner, Hope Lifsey! A $100 gift card to the Fig Tree Restaurant & a Subaru gardening set is all yours!
We look forward to seeing everyone next year at the 2019 Matthews Earth Day Celebration on the Greenway!