Williams Subaru was proud and honored to participate in the 2017 Midwood Market and Return of Holiday Central on Sunday, December 10th. We had a great time interacting with and meeting members of the Plaza Midwood community, while collecting food donations for our Share the Love community partner, Second Harvest Food Bank Metrolina.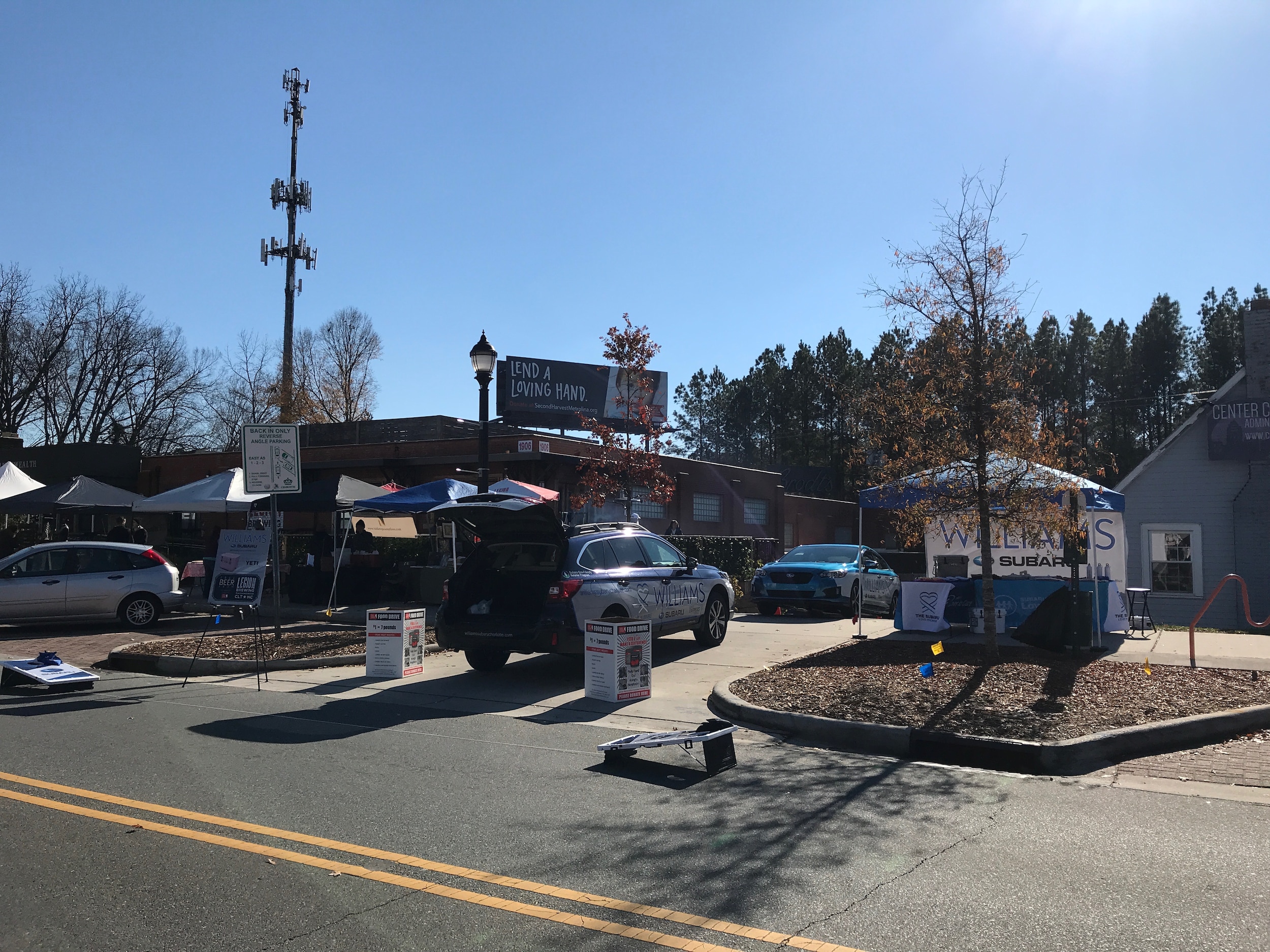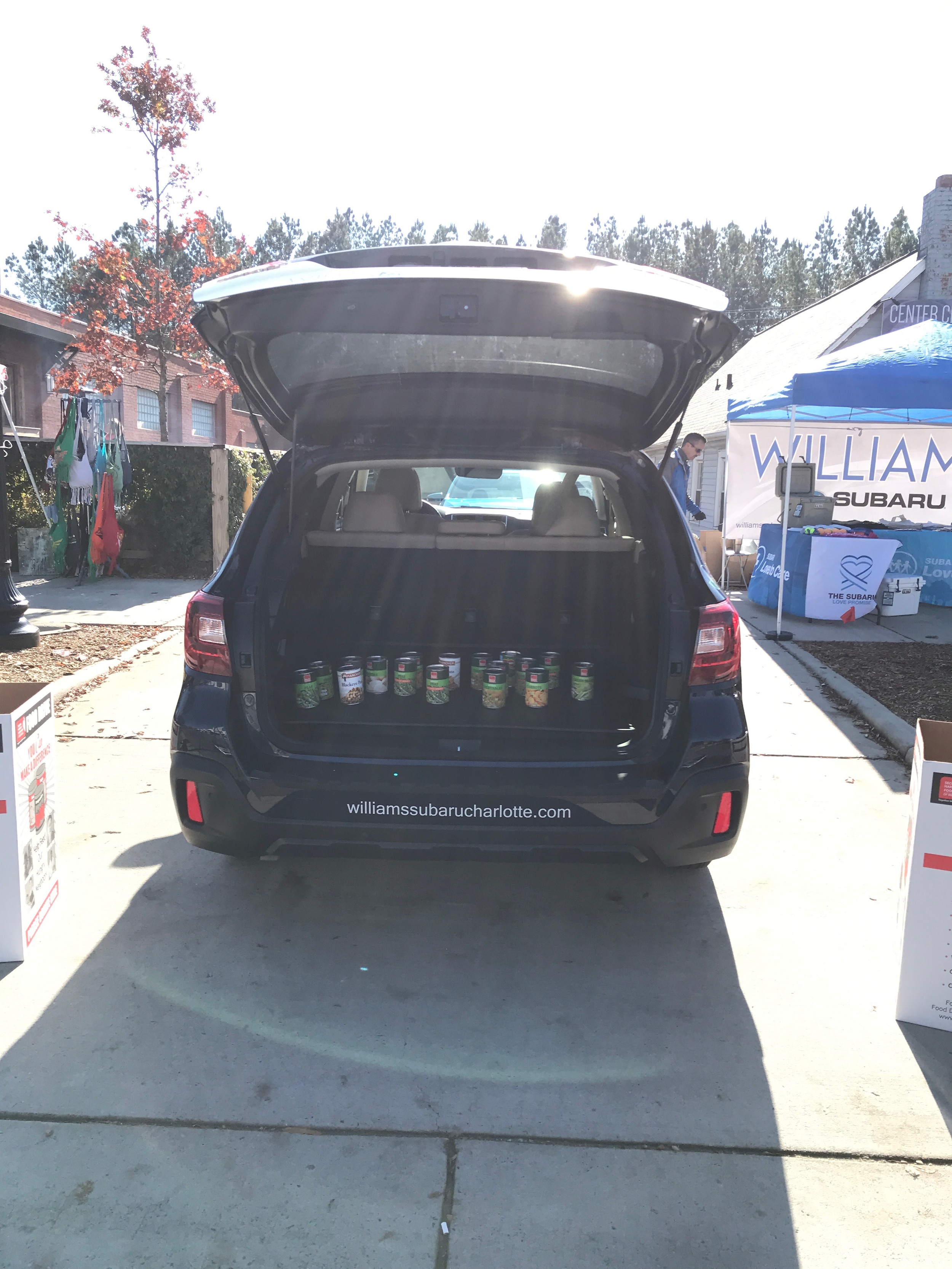 We nearly filled the trunk of a 2018 Subaru Outback with canned good donations that will benefit our home community of Charlotte, NC! In addition to food donation collection, we also ran a contest for a free Yeti cooler and gave out many Subaru dog toys to our furry neighbors.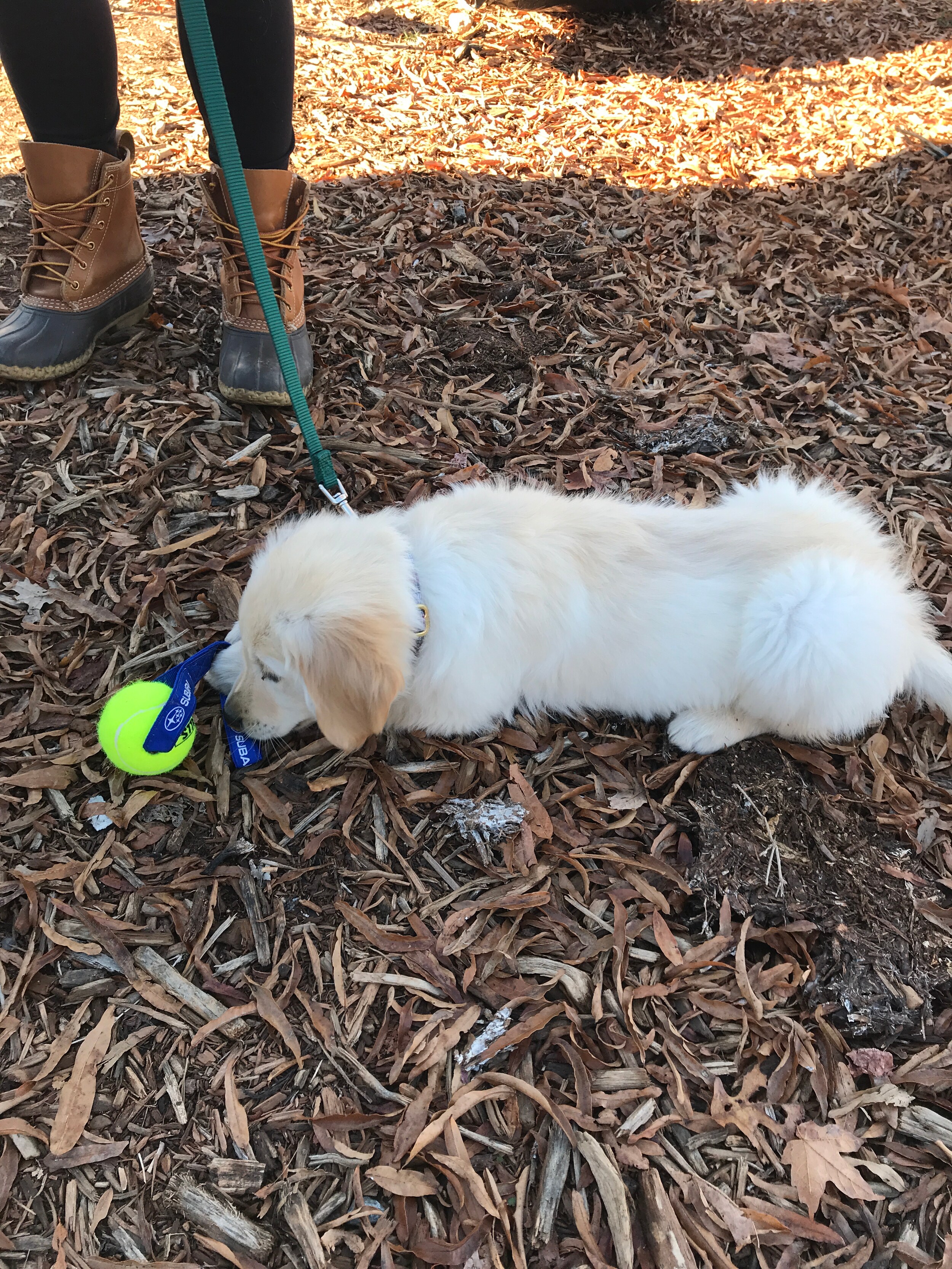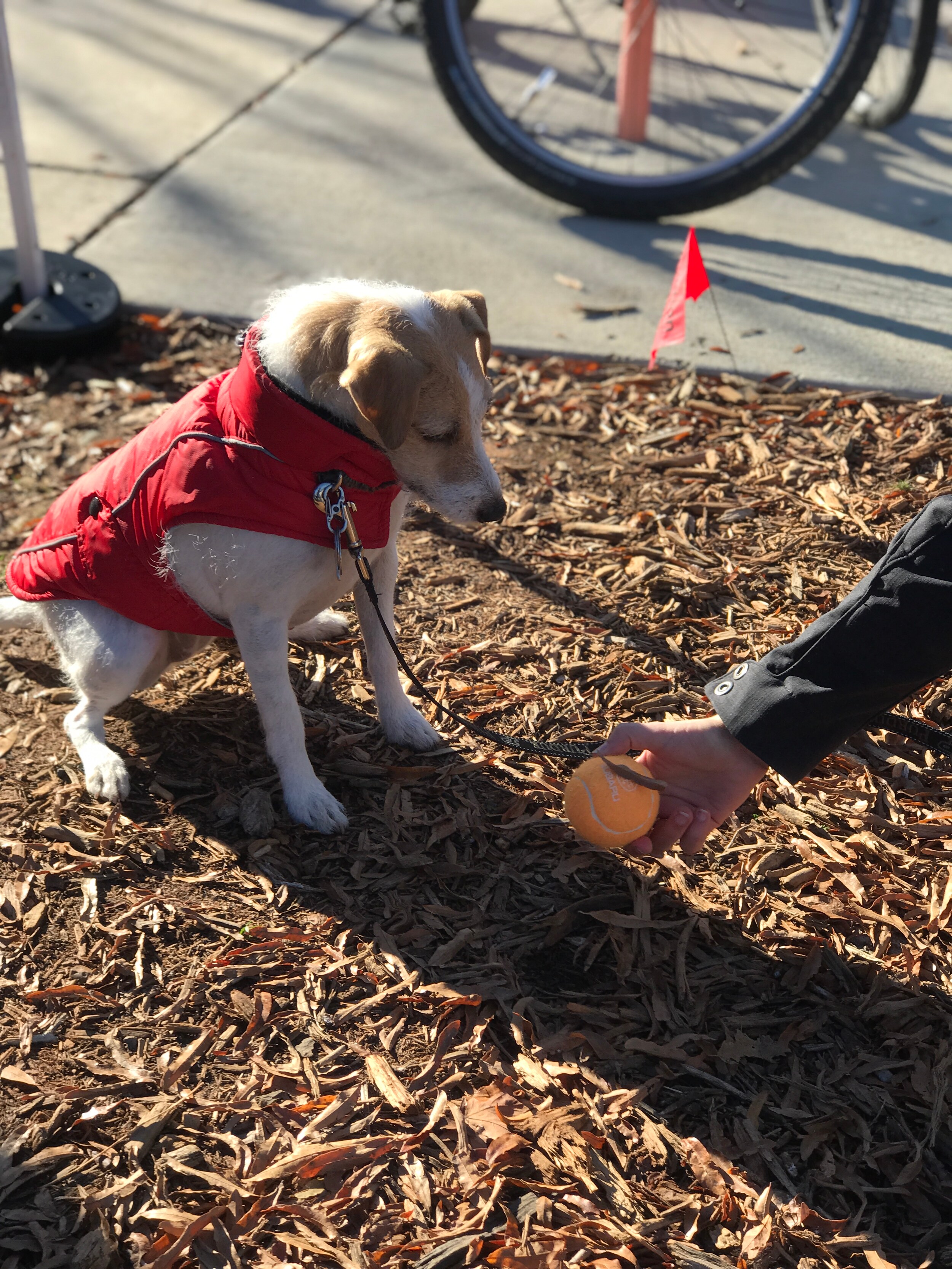 Our new furry friends playing with Subaru tennis balls.
A special Thank You goes out to Legion Brewing for allowing us to set up in their driveway and steal their heat from time to time! We are looking forward to participating in the next Midwood Market in 2018.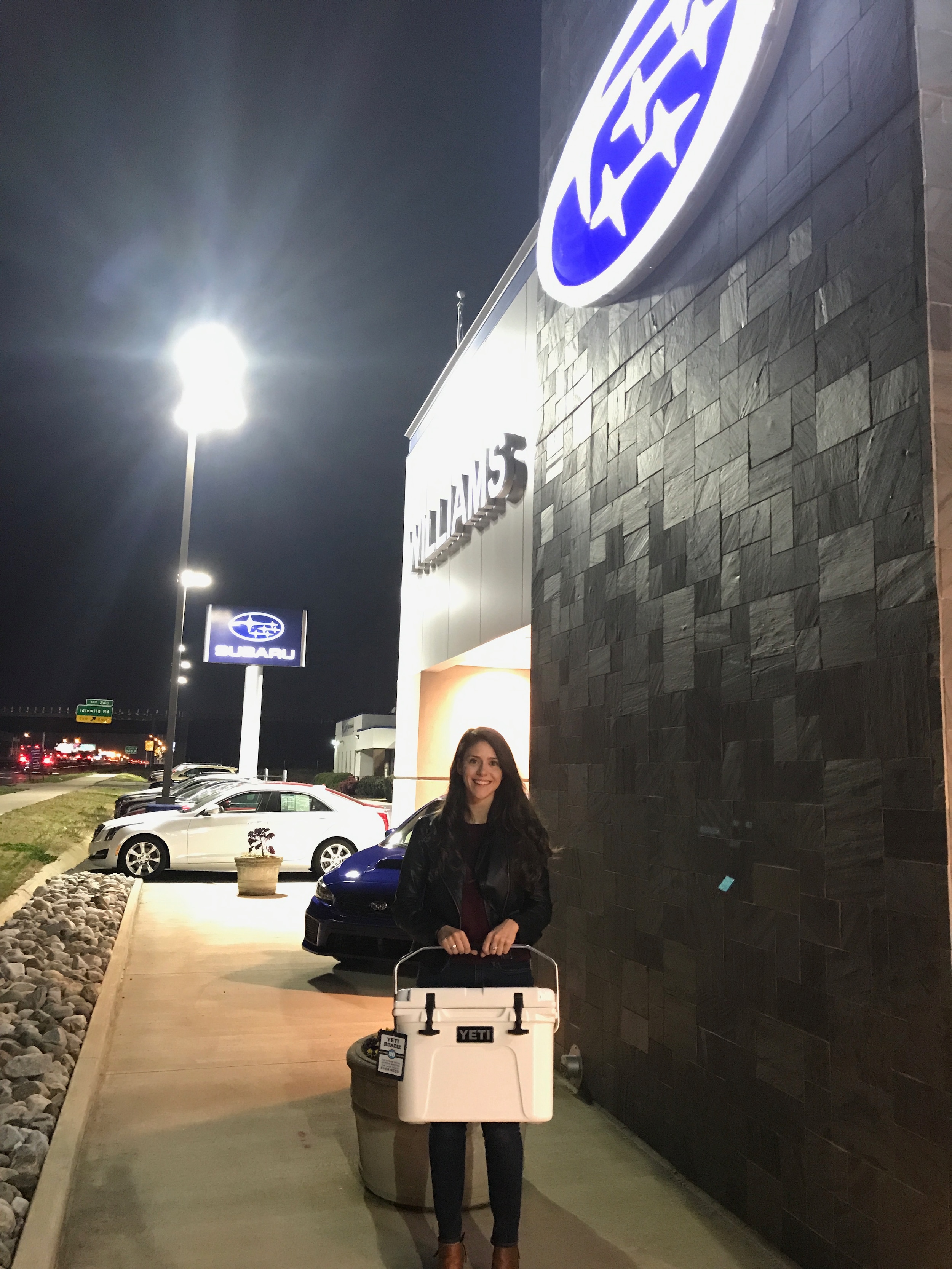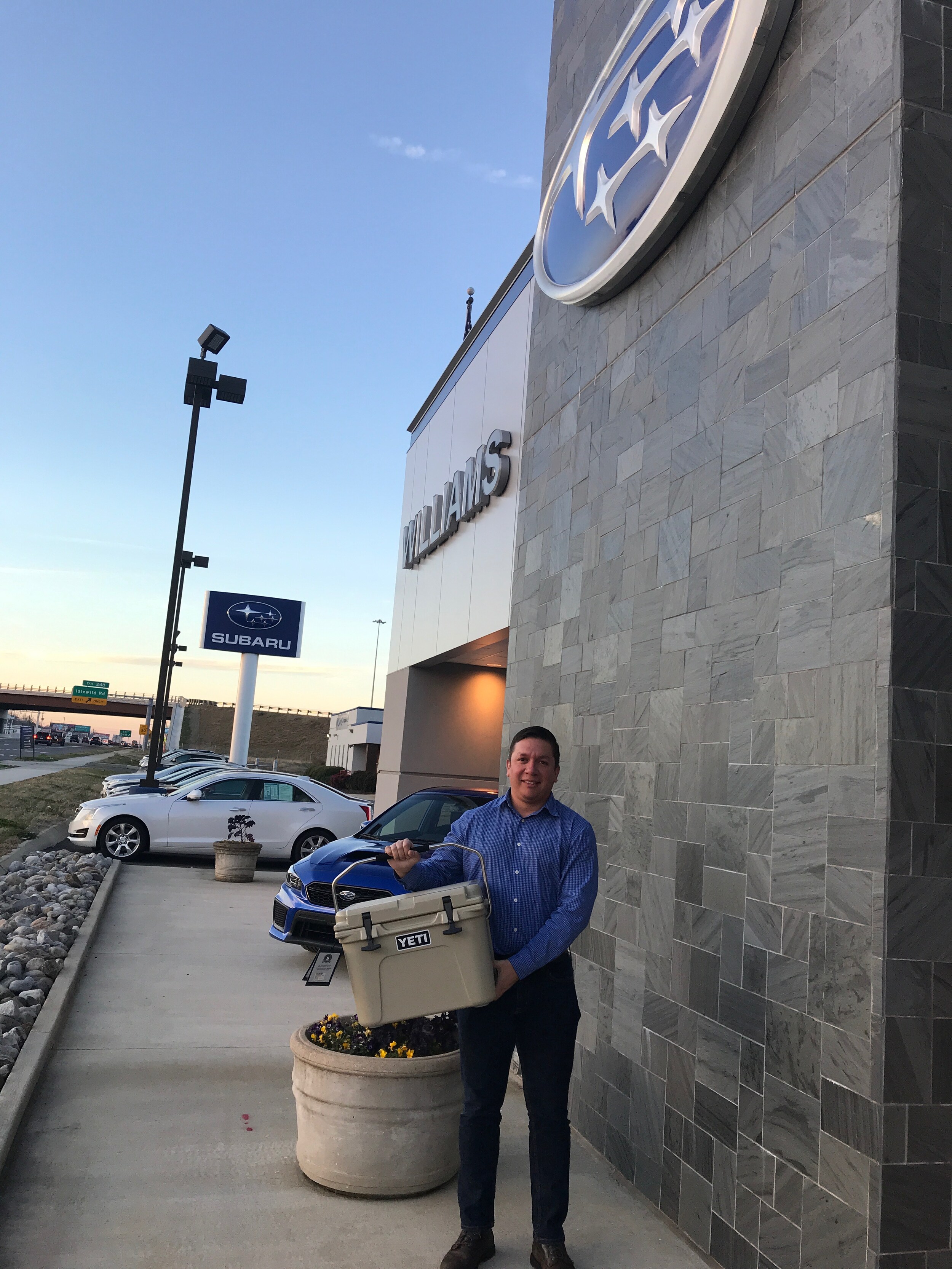 A special congratulations to our Yeti cooler raffle winners, Liza and Cristian!
Thank you to everyone who we met, those who donated, and those who entered our contest.